Click to View all our Boat Rental Models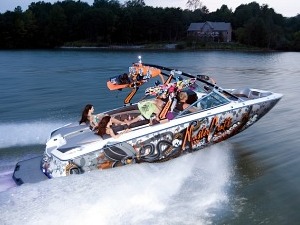 Information visitors guide to California boat rentals and everything about boating lakes with watercraft rentals offered at over 50 lakes and reservoirs. The center of the state is dominated by Central Valley and reservoirs blanket the state allowing several opportunities for water activities within an hours drive. Enjoy our on-site rental services at your favorite lake, river or reservoir. Servicing your needs with Mastercraft wakeboard boats, waverunner rentals, private boat charters, boat tours, and water sport equipment; all from the best manufactures.
California is a state located on the West Coast of the United States, and is home to the nation's top ten areas; Los Angeles Metropolitan Area and San Francisco Bay Area, and eight of the nation's fifty most populated cities; Los Angeles, San Francisco, Fresno, Sacramento, Long Beach, San Diego, San Jose, and Oakland. The capital city is Sacramento, and the most visited lakes in the state are Lake Tahoe, Lake Shasta, Lake Havasu, Pyramid Lake, Lake Berryessa, Lake Trinity, Lake New Melones, Castaic, and Lake Don Pedro.