Official visitors guide to Indiana boat rentals, jet skis, ATV, fishing, and guided tour companies offering their services for locals and tourists. Indiana is a state located in the midwestern and Great Lakes regions of North America and provides a vast geography for outdoor enthusiast to enjoy all types of motor and non-motor sports. Indiana is the 38th largest by area and the 16th most populous of the 50 United States. Its capital and largest city is Indianapolis. Before it became a territory, varying cultures of indigenous peoples and historic Native Americans inhabited Indiana for thousands of years.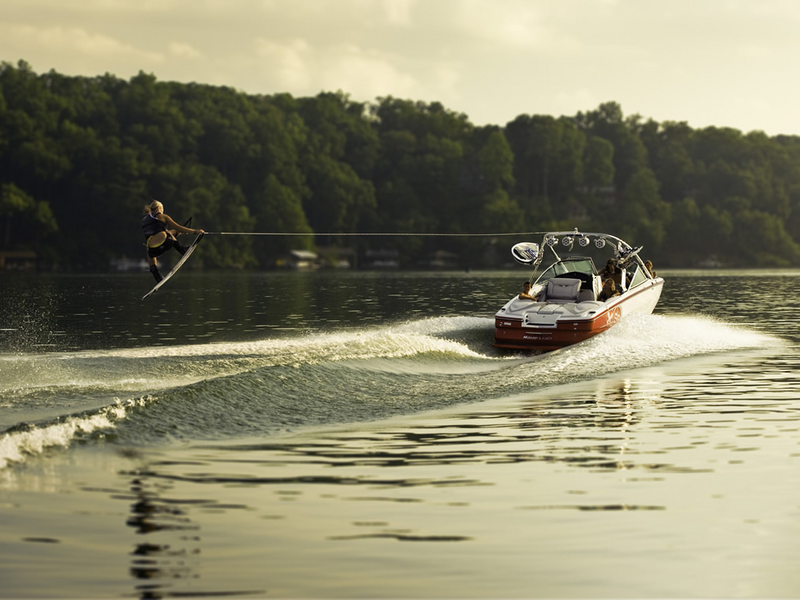 The state includes two natural regions of the United States, the Central Lowlands and the Interior Low Plateaus. The till plains make up the northern and central allotment of Indiana. Central Indiana is mainly flat with some low rolling hills and soil composed of glacial sands, gravel and clay, which results in exceptional farmland. Northern Indiana is also very similar except for the presence of higher and hillier terminal moraines and many kettle lakes in some regions. In northwest Indiana, there are various sand ridges and dunes, some reaching near 200 feet in height creating a great destination for ATV's, dune buggies, camping, hiking, and exploring. These are located along the Lake Michigan shoreline and also inland to the Kankakee River Valley. The soil is fertile in the valleys of southern Indiana.
Major river systems in Indiana include the Whitewater, White, Blue, Wabash, St. Joseph, and Maumee rivers. According to the Indiana Department of National Resources, in 2007 there were 65 rivers, streams, and creeks of environmental interest or scenic beauty, which included only a portion of an estimated 24,000 total river miles within the state. The Wabash River, which is the longest free-flowing river east of the Mississippi River, is the official river of Indiana. At 475 miles in length, the river bisects the state from northeast to southwest before flowing south, mostly along the Indiana-Illinois border. The Kankakee River passes through northern Indiana before emptying into the Illinois River and serves as a demarcating line between suburban northwest Indiana and the rest of the state.
There are over 1,000 lakes in Indiana and some of these allow boating, houseboats, waverunners, wakeboarding, water skiing, and other fun water sports. To the northwest, Indiana borders Lake Michigan, where the Port of Indiana operates the state's largest shipping port. Tippecanoe Lake, the deepest lake in the state, reaches depths at nearly 120 feet, while Lake Wawasee is the largest natural lake in Indiana. Invert Sports does not have a location in Indiana as of now; but does offer transportation services to an elite clientele in the state who want the best watercraft services available. We currently offer advertising on this web page to all other types of rental and tour companies who are located in the state. Check out the opportunities of a contract franchise.