INVERT SPORTS has created a selection of unbelievable dream houseboating lake vacation rentals in the United States.  We handle as many of the details as you want us to!  Let us take care of your houseboat reservations, ground transportation, boat rental or charter, flyboard water jet pack instruction, catering, everything you need, so that you can spend more time where you really want to, on the water!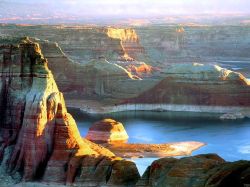 The sky is the limit with these unforgettable houseboating lakes in the Untied States offering several model of houseboats to suit any family or group size.  We service every houseboating lake in the US with our watercraft services.  If you have a houseboat vacation rental package you would like us to arrange at a lake not listed please let us know, and we can get you pricing.
Some of our favorite houseboating lakes are: Lake Powell, Lake Mead, Lake Havasu, Lake Mohave, Lake Shasta, Trinity Lake, California Delta, Lake Oroville, Lake Berryessa, Lake Roosevelt, Lake Mcclure, Lake New Melones, Lake Billy Chinook, Lake Koocanuse, Lake Don Pedro, and Lake San Antonio.