Official visitor guide to South Carolina boat rentals, jet ski, ATV, fishing, RV, hunting, and outdoor adventure tour companies offering their fun activities in the state. Located in the Southeastern United States is South Carolina which is bordered to the north by North Carolina; to the south and west by Georgia, located across the Savannah River; and to the east by the Atlantic Ocean. With a vast geography this state offers all types of outdoor recreation for everyone; people can enjoy motor sports, biking, water sports, camping, rock climbing, exploring, bird watching and more. Highest in elevation is the Blue Ridge Region, containing an escarpment of the Blue Ridge Mountains, which continue into North Carolina and Georgia, as part of the southern Appalachian chain. Sassafras Mountain, South Carolina's highest point at 3,560 feet is located in this area.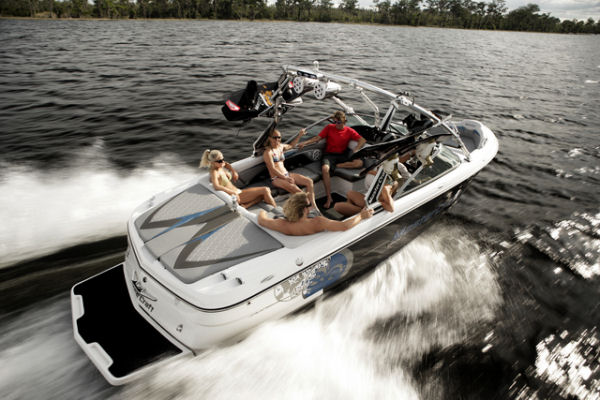 Also located in this area is Caesars Head State Park a highly visited destination. The environment here is that of the Appalachian-Blue Ridge forests. The Savannah River, located on the border between South Carolina and Georgia, is a favorite whitewater rafting destination. South Carolina has several major lakes covering over 683 square miles used for boating activities which include; wakeboarding, water skiing, fishing, camping, hunting, wakesurfing, kneeboarding, wakeskating, stand up paddleboarding. Some of these lakes are; Lake Marion, Lake Strom Thurmond, Lake Moultrie, Lake Hartwell, Lake Murray, Russell Lake, Lake Keowee, Lake Wylie, Lake Wateree, Lake Greenwood, and Lake Jocassee.
South Carolina is composed of five geographic areas, or physiographic provinces, whose boundaries roughly parallel the Atlantic coastline. In the southeast part of the state is the Coastal Plain, which can be divided into the Outer and Inner Coastal Plains. From north to south the coast is divided into three separate areas, the Grand Strand, the Santee River Delta, and the Sea Islands. Further inland are the Sandhills, ancient dunes from what used to be South Carolina's coast millions of years many people enjoy UTV's, ATV's, dirt bikes, and side by side recreation vehicles. The Fall Line, which marks the limit of navigable rivers, runs along the boundary of the Sandhills and the Piedmont, which has rolling hills and clay soils. In the northwest corner of the state are the Blue Ridge Mountains, the smallest geographical region in the state.
Invert Sports does not have a location in South Carolina as of now; but does offer transportation services to an elite clientele in the state who want the best watercraft services available. We currently offer advertising on this web page to all other types of rental and tour companies who are located in the state. Check out the opportunities of a contract franchise.