Official visitor guide to Michigan boat rentals, jet skis, water sports, ATV, fishing, RV, hunting, and guide outdoor adventure tour companies servicing the state with family and corporate activities. The is a state is located in the Great Lakes region of the Midwestern United States. The name Michigan is the French form of the Ojibwa word mishigamaa, meaning "large water" or "large lake". Its capital is Lansing, and the largest city is Detroit. Michigan has the longest freshwater coastline of any political subdivision in the world, being bounded by four of the five Great Lakes, plus Lake Saint Clair.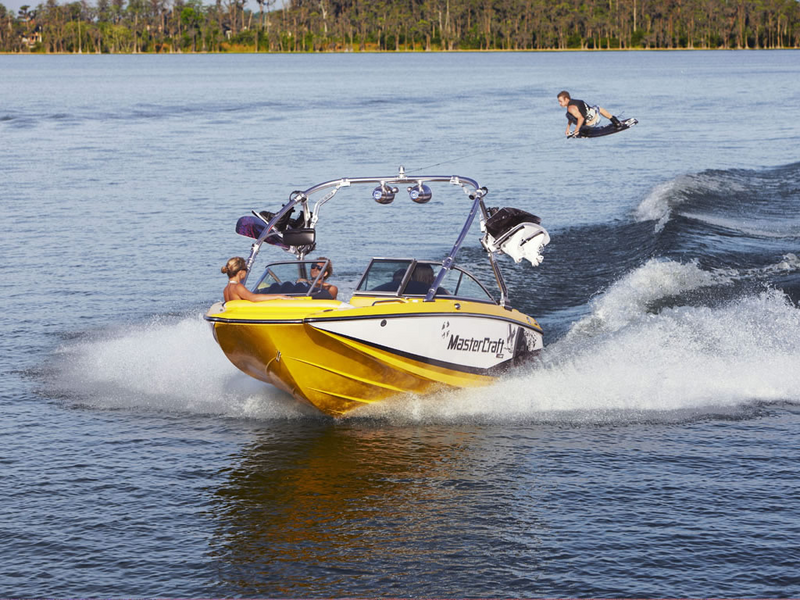 Michigan is one of the leading states for recreational boating with amazing opportunity of visiting some of the most beautiful lakes in the world. Water sport enthusiast enjoy wakeboarding, fishing, water skiing, kneeboarding, wakesurfing, wakeskating, scuba diving, and air chair on the many lake within the state. Michigan has 64,980 inland lakes and ponds. A person in the state is never more than six miles from a natural water source or more than 85 miles from a Great Lakes shoreline. Destinations in the state draw vacationers, hunters, and nature enthusiasts from across the United States and Canada. Michigan is fifty percent forest land, much of it quite remote which cause many motor sports enthusiast to enjoy all terrain vehicles, jeeps, dirt bikes, and dune buggies to explore the uncharted landscape.
The forests, lakes and thousands of miles of beaches are top attractions. Event tourism draws large numbers to occasions like the Tulip Time Festival and the National Cherry Festival. The state has numerous historical markers, which can themselves become the center of a tour. The Great Lakes Circle Tour is a designated scenic road system connecting all of the Great Lakes and the St. Lawrence River. With its position in relation to the Great Lakes and the countless ships that have foundered over the many years in which they have been used as a transport route for people and bulk cargo, Michigan is a world-class scuba diving destination. The Michigan Underwater Preserves are 11 underwater areas where wrecks are protected for the benefit of sport divers.
Invert Sports does not have a location in Michigan as of now; but does offer transportation services to an elite clientele in the state who want the best watercraft services available. We currently offer advertising on this web page to all other types of rental and tour companies who are located in the state. Check out the opportunities of a contract franchise.