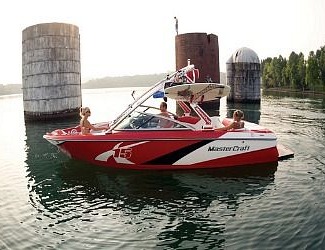 Official visitor guide to Clear Lake boat rentals and jet ski service company offering the best in high quality ski boats, waverunners, water sport lessons, and boat tours. Clear Lake is the largest natural freshwater lake entirely located within California's boarders, and has the largest surface area of any freshwater lake entirely in California. It is located in Lake County, CA and is fed by runoff flowing into many streams as well as springs in Soda Bay. Its only outlet is Cache Creek. There is a dam on Cache Creek to increase the lake's capacity and to regulate outflow.
With over 100 miles of shoreline this lake is a popular spot for boating and watersports lovers. Fishing, swimming, sailing, wind surfing, waterskiing, wakeboarding, wakesurfing, boating, fly board, and riding personal watercraft are all popular activities in the summer months. There are 11 free boat launch ramps around the lake that are open to the public for your convenience. Our rental services are offered at all marinas and launch ramps around Clear Lake. Experience the largest lake with the best gear on the market.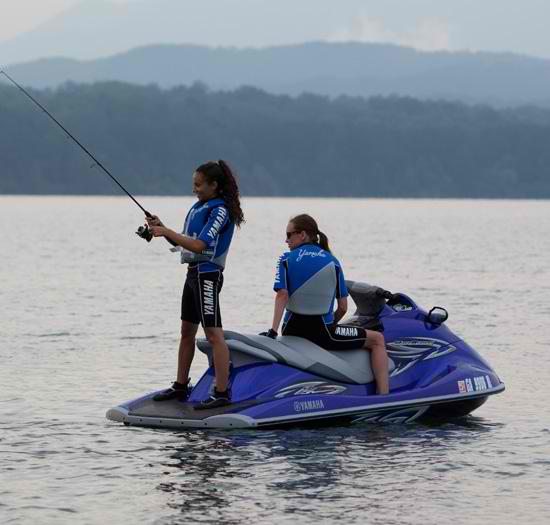 Types of fishing at Clear Lake is really good and is sometimes called the "Bass Capital of the West." Largemouth bass, which are farmed and planted in the lake by California Department of Fish and Game, crappie, catfish, bluegill, and rainbow trout can be found in the county's lakes. Boats can be rented, and many stores and facilities around the lake specialize in fishing equipment. Numerous fishing tournaments and derbies are held through the year.
Most common trees that surround the area include blue oak, valley oak, interior live oak, pacific madrone, California scrub oak, plus very occasional coast redwoods and tanoak. Large stands of Western White Pine may be seen in the higher elevations. Enjoy our private group water sport lessons and lake tours with a group of family friends, or business associates.
Enjoy the fun activities with watercraft recreation rentals at these marinas, launch ramps, and resorts around Clear Lake; Holiday Harbor Marina, Lake Place Resort, Lake Marina Motel, Lake Haven, Jules Resort, Ferndale Resort, Konocti Harbor, Jim's Soda Bay, Skylark Shores, Clearlake Inn, Anchorage Inn.