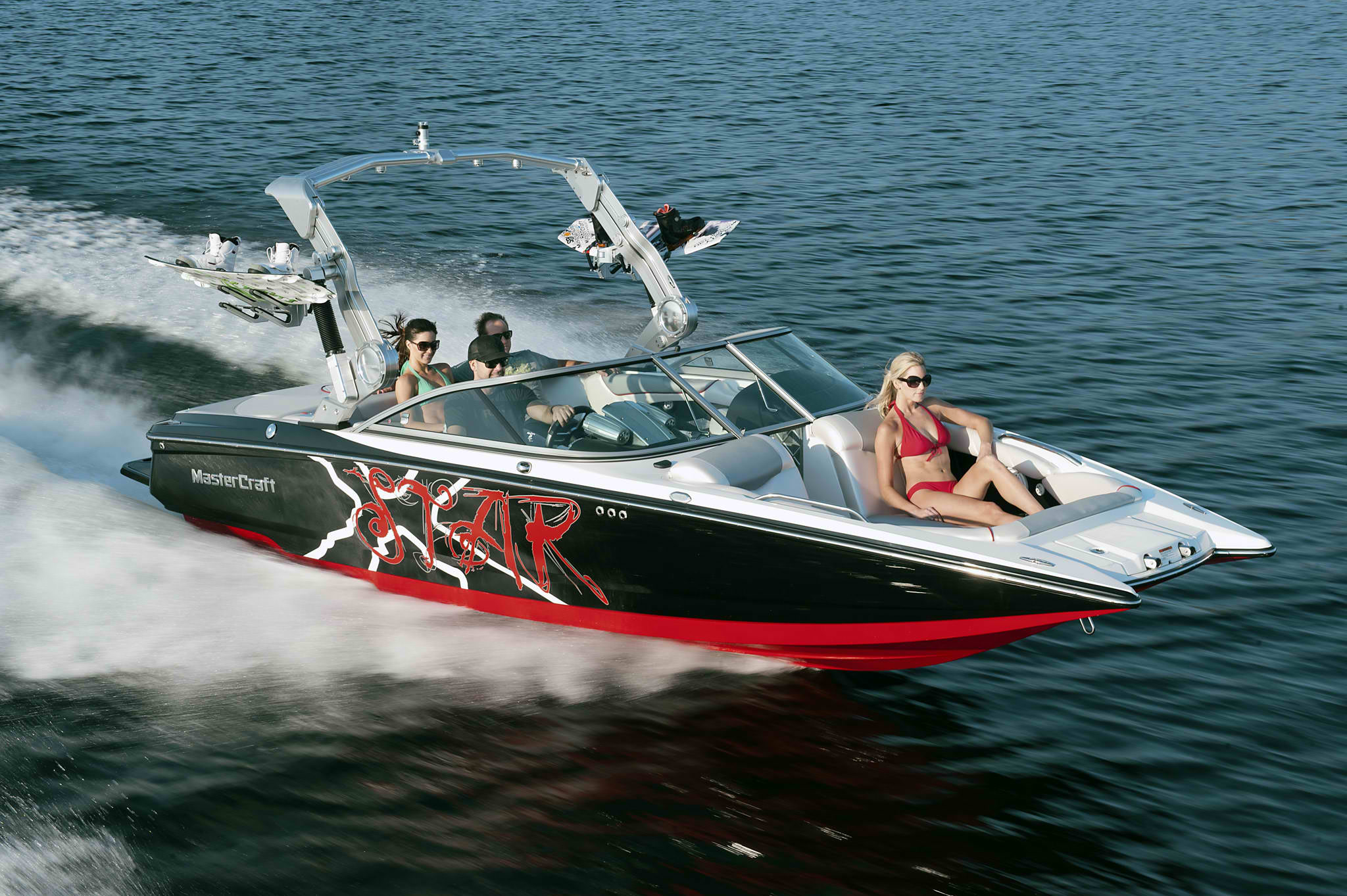 Official visitors information on Lake Powell boat rentals, jet skis, waverunners, boat tours, flyboard, charters and watercraft company servicing all marinas on the lake.  What is now Lake Powell National Recreation Area in the 1940s and early 1950s was a big controversy, the United States Bureau of Reclamation planned to construct a series of Colorado River dams in the rugged Colorado Plateau province of Colorado, Utah and Arizona.  Glen Canyon Dam was born of a controversial damsite the Bureau selected in Echo Park, in what is now Dinosaur National Monument in Colorado.  This proposal was gunned down by a small political group of objectors who didn't want Echo Park to be submerged.
So they decide to relocate the dam site near Lee's Ferry, between Glen and Grand Canyons, they did not realize what he had gambled away.  At the time, they had not actually been to Glen Canyon.  When they later saw Glen Canyon on a river trip, they was stunned to discover that it had the kind of scenic, cultural, and wilderness qualities often associated with America's finest national parks.  Over 80 side canyons in the colorful Navajo Sandstone contained clear streams, abundant wildlife, arches, natural bridges, and thousands of Native American archaeological sites.  By then, however, it was too late to stop the Bureau and its commissioner from building Glen Canyon Dam.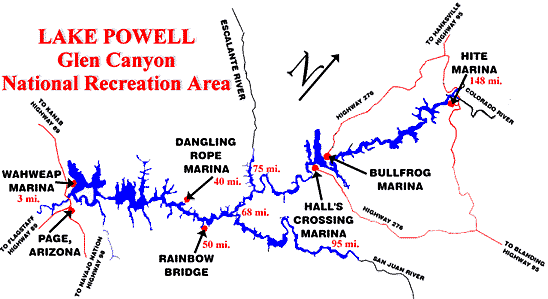 Construction on Glen Canyon Dam began with a demolition blast keyed by the push of a button by President Dwight D. Eisenhower at his desk on October 1, 1956.  The first blast started clearing tunnels for water diversion.  On February 11, 1959, water was diverted through the tunnels so dam construction could begin.  Later that year, the bridge was completed, allowing trucks to deliver equipment and materials for the dam, and also for the new town of Page, Arizona.  Upon completion of Glen Canyon Dam on September 13, 1963, the Colorado River began to back up, no longer being diverted through the tunnels. The newly flooded Glen Canyon formed Lake Powell. 
It took 17 years for the lake to rise to the high water mark, on June 22, 1980.  Since then the lake level has fluctuated considerably depending on the seasonal snow runoff from the mountains.  The major activities at Lake Powell include houseboat rentals, ski boat rental, sea doo, waverunner, water sport lessons, wakeboarding, water skiing, kneeboarding, stand up paddle boarding, water trampolines, and PWC personal watercraft rentals.  Guide lake tours and charters are offered by Invert Sports for families, groups, schools, and team building activities.