Official information on Kansas boat rentals, jet skis, ATV, fishing, RV, Snowmobile, and guided tour companies offering outdoor services to locals and tourist. Kansas is a state located in the Midwestern United States and has a diverse landscape with several rivers, reservoirs, and lakes to enjoy all types of boating activities. All other fun recreational activities are offered throughout the state including; biking, camping, wakeboarding, wake surfing, hiking, motor sports, hang gliding, fishing, rock climbing, and more! The state is named after the Kansas River which flows through it, which in turn was named after the Kansan Native American tribe, which inhabited the area. Kansas is bordered by Nebraska on the north; Missouri on the east; Oklahoma on the south; and Colorado on the west. The state is divided into 105 counties with 628 cities, and is located equidistant from the Pacific and Atlantic oceans. The geographic center of the 48 contiguous states is located in Smith County near Lebanon.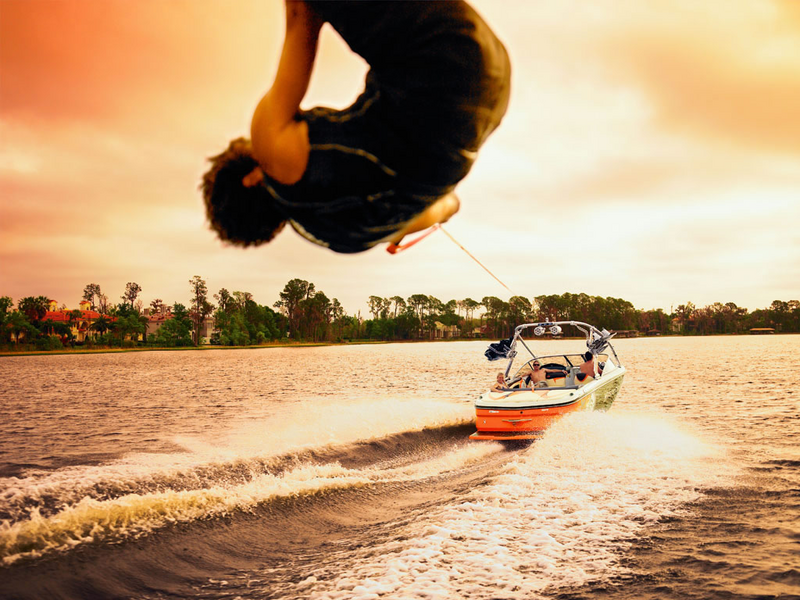 Here are some well known rivers in the state. The Missouri River forms nearly 75 miles of the state's northeastern boundary. The Kansas River, formed by the junction of the Smoky Hill and Republican rivers at appropriately-named Junction City, joins the Missouri at Kansas City, after a course of 170 miles across the northeastern part of the state. The Arkansas River, rising in Colorado, flows with a bending course for nearly 500 miles across the western and southern parts of the state. It forms, with its tributaries (the Little Arkansas, Ninnescah, Walnut, Cow Creek, Cimarron, Verdigris, and the Neosho), the southern drainage system of the state.
Other important rivers are the Saline and Solomon Rivers, tributaries of the Smoky Hill River; the Big Blue, Delaware, and Wakarusa, which flow into the Kansas River; and the Marais des Cygnes, a tributary of the Missouri River. Spring River is located between Riverton, Kansas and Baxter Springs, Kansas. Invert Sports does not have a location in Kansas as of now; but does offer transportation services to an elite clientele in the state who want the best watercraft services available. We currently offer advertising on this web page to all other types of rental and tour companies who are located in the state. Check out the opportunities of a contract franchise.