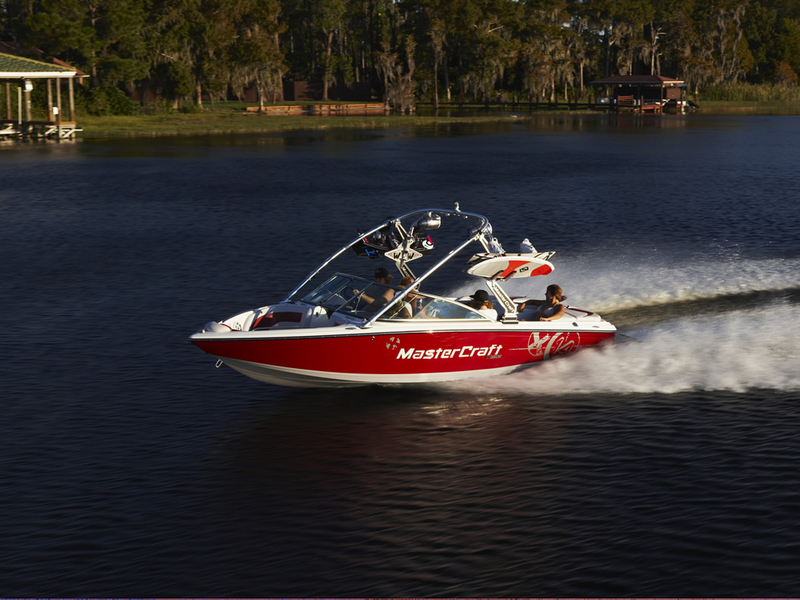 Official provider of Lake Koocanusa boat rentals and watercraft service company at the lake offering the best quality boats, jet ski, and boat tours. Lake Koocanusa is a reservoir in British Columbia, Canada and Montana, U.S. formed by the damming of the Kootenai River by the Libby Dam in 1975. This is a great destination for houseboating vacations and rentals during the summer months; and people from all over the world come to enjoy this spectacular adventure destination. The lake is formed north of the dam, reaching 48 miles to the Canadian border and 42 miles further into British Columbia. Enjoy new jet skis, waverunners, stand up paddle boards, flyboard, water trampolines, MasterCraft boats, and guide water sport charters and tours during your houseboat trip!
Some history of the reservoir Koocanusa was named in a contest won by Alice Beers of Rexford, Montana. The name is made from the first three letters of the Kootenay River, Canada, and USA. Lake Koocanusa was built as a joint project of the U.S. and Canada. The Libby Dam has a Visitors Center and can be accessed by the Lake Koocanusa Scenic Byway which begins in the nearby town of Libby, Montana. The Pacific Northwest National Scenic Trail follows Highway 37 along the east side of the lake before crossing over the Lake Koocanusa Bridge and climbing up Webb Mountain.
Enjoy the fun boating activities for families, businesses, and reunions with water recreation rentals at these marinas, launch ramps, and resorts around Lake Koocanusa; Souse Gulch, Koocanusa Marina, McGillivray, Barron Creek, Rocky Gorge, Peck Gulch, Rexford Bench, Tabacco Plains, Kikomun Creek.