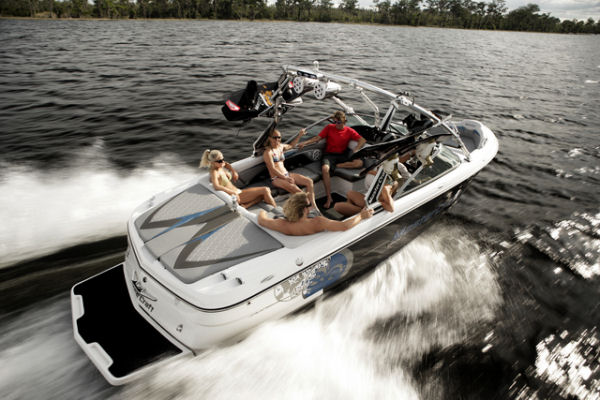 Enjoy the best quality Milwaukee boat rentals, jet ski rentals, boat tour and charter services at any lake in Wisconsin. We provide on the water rentals and captain services at your favorite lake in the state. Enjoy all types of water sports including; water skiing, wake surfing, wakeboarding, tubing, kneeboarding, wake skating, air chair, flyboarding and more! There are many lakes and reservoirs within an hours drive to get on the water to enjoy swimming, fishing and water sport activities.
Known for its wildlife and outdoor sporting traditions, major new additions to the city include the Milwaukee Riverwalk, the Wisconsin Center, Miller Park, an expansion to the Milwaukee Art Museum, Milwaukee Repertory Theater, and Pier Wisconsin, as well as major renovations to the UW Milwaukee Panther Arena and the planned Wisconsin Entertainment and Sports Center, scheduled to open in 2018. In addition, many new skyscrapers, condos, lofts and apartments have been built in neighborhoods on and near the lakefront and riverbanks.
Milwaukee is the largest city in the state of Wisconsin and the fifth largest city in the Midwestern United States. The county seat of Milwaukee County, it is on Lake Michigan's western shore. Milwaukee is the main cultural and economic center of the Milwaukee Racine Waukesha Metropolitan Area. Ranked by estimated 2014 population, Milwaukee is the 31st largest city in the United States.