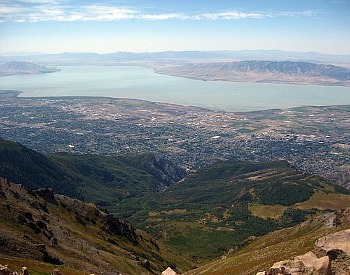 Enjoy the comfort of our Utah Lake boat tours on Friday's and Saturday's in a luxury water sport speed boat traveling up to 40 mph depending on weather and water conditions. During most of the tour the boat travels between 15-25 mph for enjoyment of the lake and sightseeing. We use our Mastercraft speed boats for all our tours which seat between 14-16 people comfortably. Utah Lake is the largest fresh water lake in the state and starts from the point of the mountain and extends to Salem covering almost all Utah County cities.
This is a beautiful boat tour starting at any boat harbor your group prefers at Utah Lake, (20 min from Salt Lake City and 10 min from Utah county) and then traveling south towards bird island, near the south end of Utah Lake. There is a small stand of trees on the island, which can be seen vaguely from Lincoln Beach in Salem, UT. This tour allows everyone to see all the cities in between from the lake's point of view, enjoy the scenery of all the mountains some of which include Mount Timpanogos, West Mountain, Mount Nebo, and also "Y" mountain symbolizing the Brigham Young University.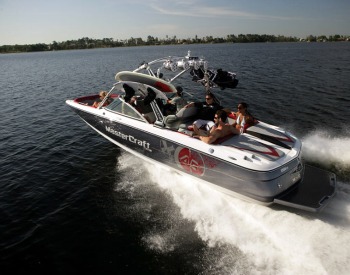 Our boat rides are unique and fun for all ages. This is one experience everyone must have; there is nothing like enjoying a boat ride in comfort with family, friends, and associates. We have several private packages of Utah Lake boat rides to accommodate all group sizes and ages. Boat tours are not grouped with other customers unless you have schedule our private group boat tours. Our private group boat tours can be scheduled on any day of the week, and you can choose the time you would like the tour to start.
Prices:
Private Group Tours Four Hours (Up To 16 People) $995.00
Private Group Tours Eight Hours (Up To 16 People) $1,795.00
Please arrive 10 min early to departure times. In general park entry fees are around $10.00 per vehicle or $1.00 per person walk through, and they only accept cash or check at some marinas.