Click on this link to view all our pwc models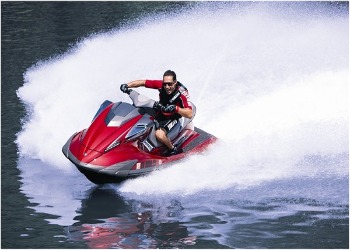 Must have information on powerful PWC rentals while visiting any of the personal watercraft rental lakes in the U.S. Invert Sports PWC rentals offers great model PWC rentals from Yamaha which seat up to three people, and have plenty of power with the four stroke 110 hp engine; this machine is call the Yamaha VX Deluxe. We have also introduced new fleet models; the Yamaha 1812cc super charged FX Sho, VXR and VXS models with a 230 hp engine.
We maintain our personal watercraft properly so you can have the best experience possible on any lake you would like to ride on. These PWC's rentals allow you to tow some varieties of water sports equipment behind them; wakeboarding, water skiing, wakeskate, kneeboard, air chair, flyboard, and tubing. Reserve your PWC rental today!