Official visitor guide to Ohio boat rentals, jet ski, ATV, fishing, RV, hunting, camping, and outdoor adventure tour companies offering their service in this beautiful state. Lake Erie gives Ohio over 310 miles of coastline, which allows for numerous seaports for commercial and personal marine watercraft. Ohio's southern border is defined by the Ohio River, and much of the northern border is defined by Lake Erie. Ohio's neighbors are Pennsylvania to the east, Michigan to the northwest, Ontario Canada, to the north, Indiana to the west, Kentucky on the south, and West Virginia on the southeast. Significant rivers within the state include the Cuyahoga River, Great Miami River, Maumee River, Muskingum River, and Scioto River. The rivers in the northern part of the state drain into the northern Atlantic Ocean via Lake Erie and the St. Lawrence River, and the rivers in the southern part of the state drain into the Gulf of Mexico via the Ohio River and then the Mississippi.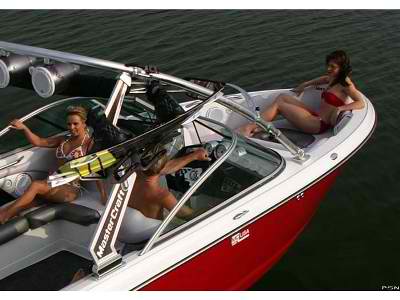 Some fun facts about the state include; Grand Lake St. Marys in the west central part of the state was constructed as a supply of water for canals in the canal-building era of 1820–1850. For many years this body of water, over 20 square miles, was the largest artificial lake in the world. Some cities, such as Dayton, owe their industrial emergence to location on canals, and as late as 1910 interior canals carried much of the bulk freight of the state. With a diverse landscape Ohio is a hot spot for recreational activities year round with boating, water sports, fishing charters, swimming, hiking, biking, camping, running, and more!
The name "Ohio" originated from Iroquois word ohi-yo', meaning "great river" or "large creek". The state, originally partitioned from the Northwest Territory, was admitted to the Union as the 17th state on March 1, 1803. Although there are conflicting narratives regarding the origin of the nickname, Ohio is historically known as the "Buckeye State" which relats to the Ohio buckeye tree and Ohioans are also known as "Buckeyes". Invert Sports does not have a location in Ohio as of now; but does offer transportation services to an elite clientele in the state who want the best watercraft services available. We currently offer advertising on this web page to all other types of rental and tour companies who are located in the state. Check out the opportunities of a contract franchise.