LAKE SHASTA (CALIFORNIA)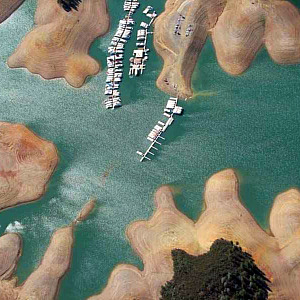 Information about Lake Shasta boat rentals and jet ski rental vacations. Whether you are planning an extended boating vacation or a weekend getaway you will find what you are looking for at Lake Shasta. Rich in history and rich in recreational opportunities, Invert Sports offers the best in competition wakeboard boat rentals and chartered water sport lessons and tours. We have jet ski rentals, waverunner rentals, sea doo rental, flyboards and PWC personal watercraft rentals available at Lake Shasta. This region offers something for everyone from exciting water adventure, to breathtaking scenic beauty. Invert Sports requires a minimum of three or more day's rental price for any watercraft at Lake Shasta.
The Shasta Lake area is located at the very top of the great Central Valley, in beautiful Northern California, nestled between lush, green mountains. Visible from the City of Shasta are both Lassen Peak and Mount Shasta which offers snowboarding, snow skiing, and hiking. Let Invert Sports set you up for the week in a houseboat rental, competition wakeboard boat charter, stand up paddleboards, water trampoline, and jet skis rentals on Lake Shasta. We offer wakeboarding lessons, wake surf lessons, water ski instruction, air chair lessons, and wake skate lessons.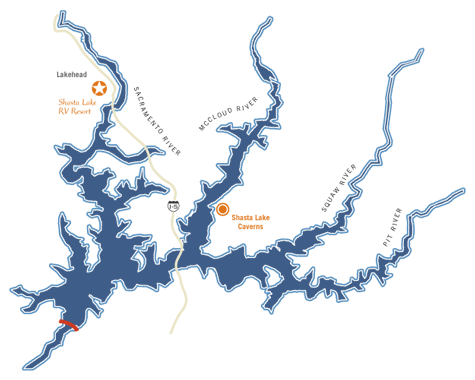 Shasta Lake is one of the most popular house boating and recreation centers in California, and possibly the Untied States. Visitors from all over the world enjoy the best combination of scenery, weather and recreational watercraft rentals that Invert Sports has to offer. Lake Shasta is close to the Pacific Coast and surrounded by the Trinity National Forest, Shasta Lake is a vacationers' paradise. Day temperatures reach near 100 degrees during the summer months, whereas the water stays a perfect 78 degrees. Whether you're interested in houseboat rental, or anything from fishing to hiking or just swimming, a Lake Shasta water sports vacation is perfect for any California trip. Enjoy the fun of water recreation at these marinas, launch ramps, and resorts around Lake Shasta that we service; Jones Valley, Silverthorn Resort, Digger Bay Marina, Bridge Bay, Packers Bay, Holiday Harbor, Lakeview Marina, Shasta Marina, Sugarloaf Resort, Antlers Resort.