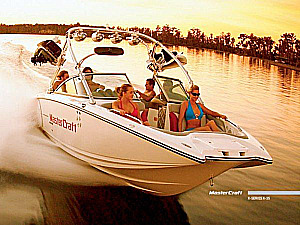 LAKE PLEASANT (ARIZONA)
Lake Pleasant boat rentals and jet ski rental vacation package at one of the most scenic water recreation areas in the " Valley of the Sun," Lake Pleasant this northwest Valley park is a recreationists dream. Lake Pleasant park offers many activities, such as camping, waverunners, PWC personal watercraft rentals, sea doo, water sports, boating, fishing, swimming, hiking, picnicking, flyboard, and wildlife viewing. Enjoy a private group boat tour of the Waddell Dam, Pleasant Harbor Marina and Resort, Scorpion Bay, or other popular destinations around the lake.
At the Lake Pleasant Visitor Center, guests learn about the history of the area and desert wildlife. Step out onto the balcony surrounding the Visitor Center to get a beautiful view of Lake Pleasant and an up-close look at Waddell Dam. The breathtaking views offer visitors a great place to relax, whether it is from a boat or shoreline picnic site. Invert Sports offer there guide water sport charters at Lake Pleasant which can including lake tours, wakeboarding lessons, wakeskate lessons, water skiing, wakesurfing lessons.