Just think of owning an Invert Sports toy timeshare rental membership for your watercraft vacation?  This allows you access to the best recreational equipment available.  Toy timeshare memberships are perfect for those individuals, families, and businesses that enjoy frequent recreation in the outdoors.  You get access to all of our wakeboard, water ski, surf boats, jet skis, waverunners, ATV's, snowmobiles, accessories, instructors, and tow vehicles.  There are several benefits to owning a membership which you do not receive when renting like; cleaning, delivery and pickup free within 25 miles of our location, up to three free accessories, and personal instruction how to operate all our equipment on location if needed.  You don't have to worry about storage, maintenance, registration, cleaning, depreciation, and more; with a timeshare membership you get to use all our recreation equipment without the entire headache.
Owning a toy timeshare membership with Invert Sports saves you about 10-15% off a regular rental price, depending on the package you choose.  We have 3 membership packages available which must be paid in full each year at the time of renewal until your contract expires.
Each of these memberships can be purchased in 2-5 year contracts.  Pricing below is for a 1 year point system which can be multiplied by the number of years you would like to own a timeshare membership.  Points can be used up to the ending date of the contract, or you may renew a contract which will carry over all your remaining points from your old contract.  There is no cap on the amount of points you may use in a year.  If all your points are used before the end of your contract, you may purchase more points.  Timeshare membership are only offered at our Orem, Utah location and St. George, Utah.  Points for St George location is different than below.
V.I.P Membership: $24,750  (100 points)
Executive Membership: $12,375 (50 points)
Basic Membership: $6,125 (25 points)
Below we have listed the recreation equipment, and services you may use with your membership points.  Points listed are for a one day use.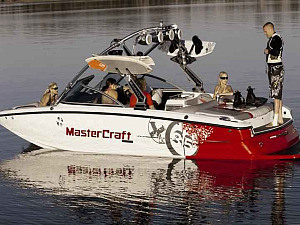 MasterCraft X24                 12 points 
MasterCraft X22                 11 points
MasterCraft X-Star              10 points 
MasterCraft X-30                 9 points
MasterCraft XT 21                8.5 points
MasterCraft NXT22               8 points
MasterCraft NXT20               7 points
Can-Am 195hp Turbo            4 points
Sea-Doo 230hp Turbo           2 point
Sea-Doo 300hp Turbo           2.5 points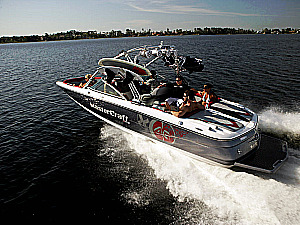 Sea-Doo 130 Pro                  1.75 point
Delivery 2 hours away           2 points
1 Snowmobile                      2 points
Instructor / Guide                 2 point