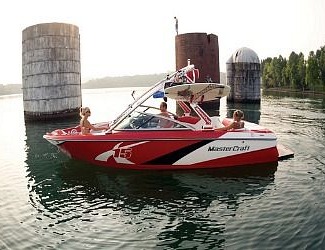 Official information about the California Delta boat rentals and jet ski rentals available through Invert Sports at most marinas and resorts on the lake. The Delta is an expansive collection of waterways formed due to the convergence of the Sacramento and Joaquin Rivers. Houseboat vacation rentals, wake boat rentals, waverunner rentals are all used at the California Delta. This results not only in 1,000 plus miles of waterways to explore, but a multitude of opportunities to see new places, coves, wakeboard lessons, water ski instruction, wake surfing, and faces in one of over 100 marinas and waterside resorts, full-hookup RV parks, campgrounds and over 50 boat launching facilities.
The California Delta has a small town atmosphere, access to some of the biggest Northern California cities, and a ton of friendly locals sprinkled into the fun, the California Delta may indeed be one of California's best-kept secrets. Houseboating rental vacations are perfect on the California Delta because of all the coves and quiet places to camp and explore. Catch the perfect water for wake surfing, air chair lessons.
Enjoy the fun of watercraft recreation and water sports at these marinas, launch ramps, and resorts around the California Delta; Willow Berm Marina, Spindrift Marina, Riverboat Marina, Rainbow Resort, Perry's Boat Harbor, Oxbow Marina, Owl Harbor Marina, Korth's Pirates Lair, Happy Harbor, Easy C's Marina, Bruno's Island Yacht Harbor, B & W Resort Marina and more!