LAKE TAHOE (NEVADA, CALIFORNIA)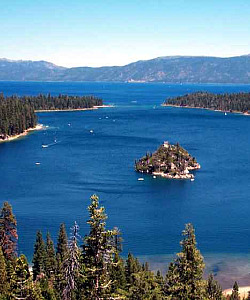 Offering Lake Tahoe jet ski rentals and wakeboard boat rental vacations. Whether you are into winter sports, water sports or both, Lake Tahoe is the place to come for all your outdoor recreation. One place that must be visited by everyone, Lake Tahoe's huge lake is the clearest lake known, it's like you are looking through glass. Covering some of Nevada and California, Lake Tahoe is the place to be for wakeboarding lessons, flyboarding, wake skating instruction, wake surfing lessons, water skiing, airchair and more. Enjoy tournament wakeboard and water ski boat rentals and charters, camping, jet ski rentals, waverunner rental, sea doo rentals, PWC personal watercraft rentals, lodging, hiking and more at Lake Tahoe. For all your Lake Tahoe vacations, let Invert Sports outfit your water sports recreation.
Lake Tahoe is a large freshwater lake in the Sierra Nevada Mountains of the United States, perfect for lake tours and hiking. At a surface elevation of 6,225 feet, it is located along the border between California and Nevada, west of Carson City, Nevada. Lake Tahoe is the largest alpine lake in North America. Its depth is 1,645 feet making it America's second-deepest lake.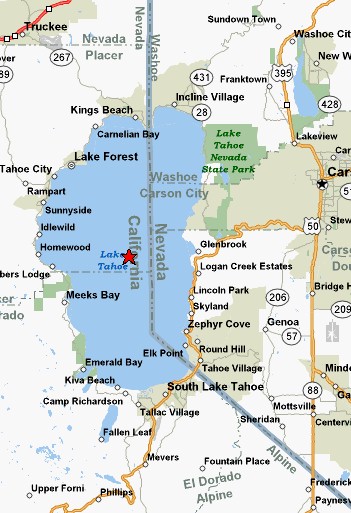 Lake Tahoe is a major tourist attraction for both California and Nevada. It is home to a number of ski resorts, summer outdoor watercraft recreation rentals, and tourist attractions. Ski boat rentals and waverunner rentals are a significant part of the area's economy and reputation. Mountain and lake scenery are attractions throughout the year. The Nevada side also includes large casinos. Highways provide year-round access from Reno, Carson City and Sacrament. Invert Sport offer all sort of luxury speed boat rentals, paddle boards, water trampolines, and personal watercraft rentals at Lake Tahoe.
Experience the best in fun outdoor activities of watercraft recreation at these marinas, launch ramps, and resorts around Lake Tahoe; Fallen Leaf Lake Marina, Meeks Bay Marina, Tahoe Keys Marina, South Lake Tahoe Area, Sand Harbor Boat Ramp, Lakeside Marina, Cave Rock, Camp Richardson Marina, Sunnyside Marina, Tahoe City Marina, North Tahoe Marina, Tohoe Vista Recreation Area, Sierra Boat Company, Obexer's Marina, Lake Forest Marina, Homewood Marina, Coon Street Boat Launch.